Top Dog Breeds of 2012 and Most Abandoned Dog Breeds of 2012
Posted on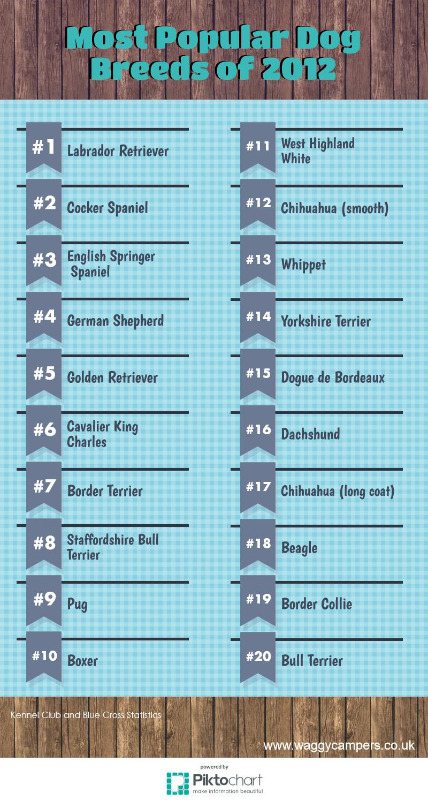 We all have our favourite breed of dogs and every year there seems to be a new most popular dog on the block but there are also the forever loved dog breeds. This is a list of the 20 most registered breed of dogs in 2012, obviously this doesn't take into account the good old heinz 57's out there as well.
As certain breeds become more popular other breeds are becoming 'endangered'. The Old English Sheep Dog, probably known to a lot of people as the 'Dulux Dog' had just 316 puppies registered last year compared to 28,787 labrador Retrievers. Other breeds which have seen lower registrations include the Pembroke Welsh Corgi, the Soft-Coated Wheaten Terrier, the Foxhound and the Welsh Terrier.
Just because these dogs are popular it doesn't mean they'll stay with their first owner though. Staffies,collies, labradors, german shepherds, springers, yorkies and cockers also appear in a list of top ten dogs abandoned according to the Blue Cross.
Does this mean we should stop breeding these dogs as they will end up in rescue centres and possibly put to sleep? Or is it caused by people not understanding the needs of the breed they have decided to bring into their home? Maybe more education is needed for potential new pet parents, should the breeder be made responsible if someone decides they no longer want a dog? Should a contract be made between dog and owner until death we part?