Dog Friendly Day Out
Posted on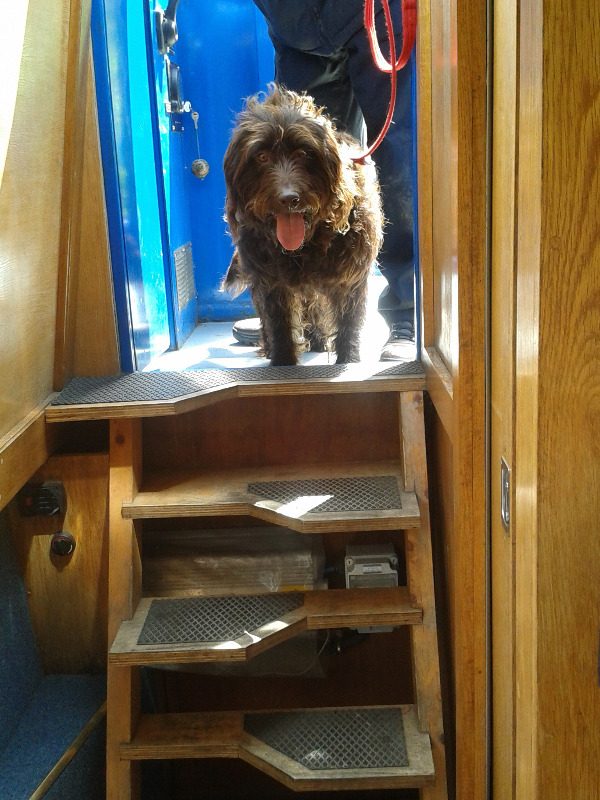 It was Charlie's uncles birthday on Saturday so for a treat we hired a boat for the day to float along the Oxford canal. We started from Lime Tree Marina nr. Cathiron and of course as the boat was dog friendly Charlie came along too.
Charlie was a bit nervous at first, his first time on a boat and all, but after a while he soon got the hang of the stairs and was sat at the back of the boat helping to navigate. He was a bit disappointed that he wasn't allowed to swim in the canal, swimming being one of his favourite things to do, but at one of our stops we found a lake that he was
satisfied with.
Charlie was not the only dog on a boat, in fact you would think it was compulsory the amount we saw, some even wearing bandanas. Charlie of course loving having a woof across the water. He even got a close up view of swans, coots and ducks with their babies, aswell as the sheep, horses and cows in the adjoining fields.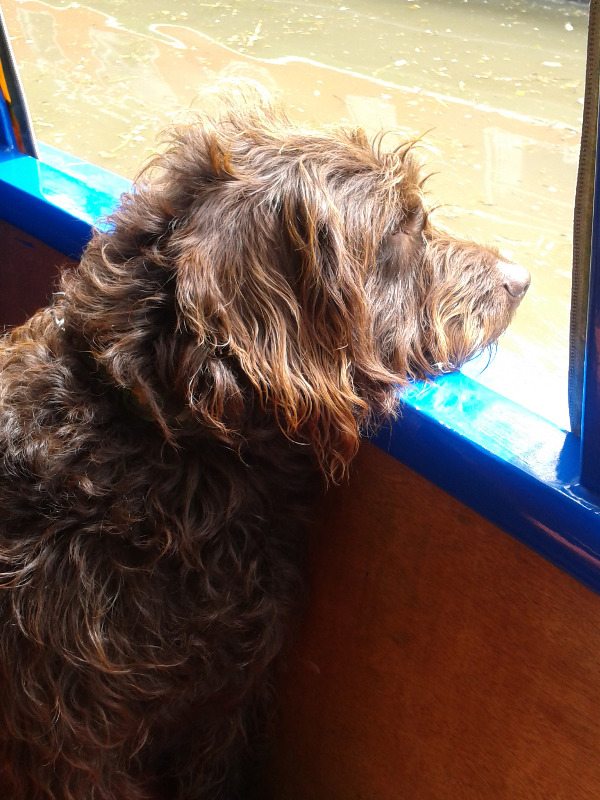 We went at a leisurely pace towards Ansty which takes approx. 2 and half hours normally but we stopped along the way and made it just before the M6 before we had to head home and back to the marina.
It was a lovely day and I would highly recommend spending the day on the water with your dogs, just let them get their sea legs for a bit first.